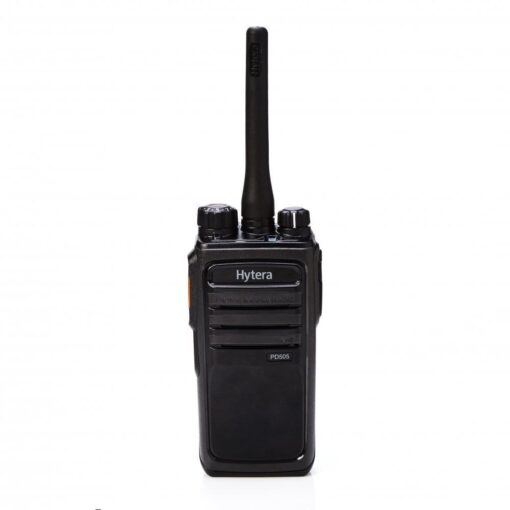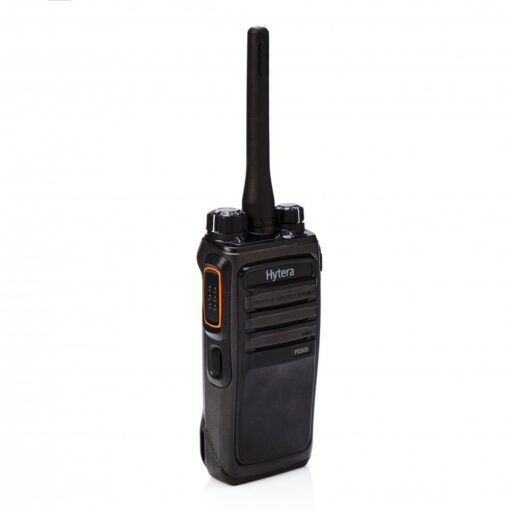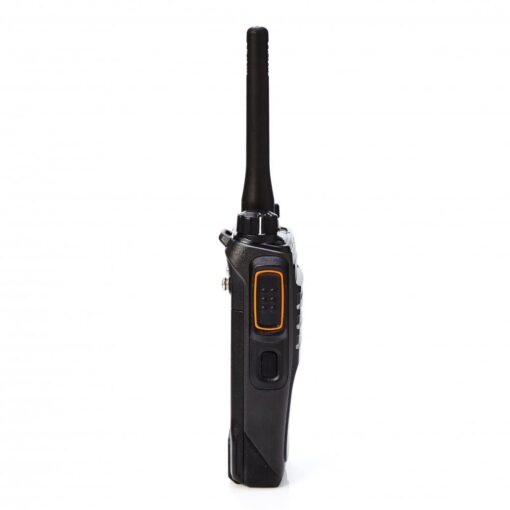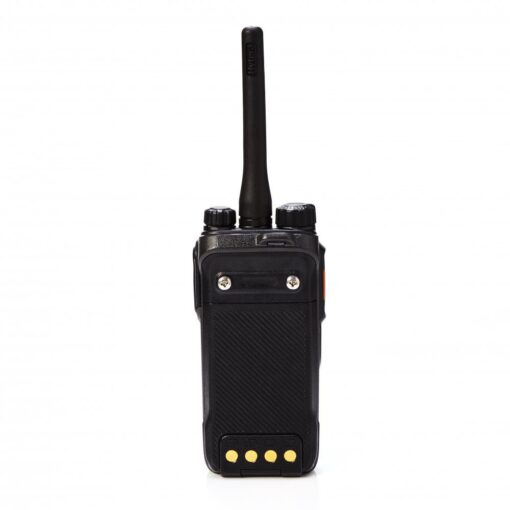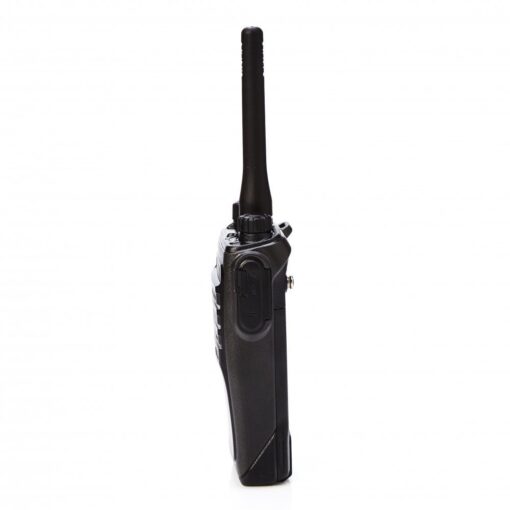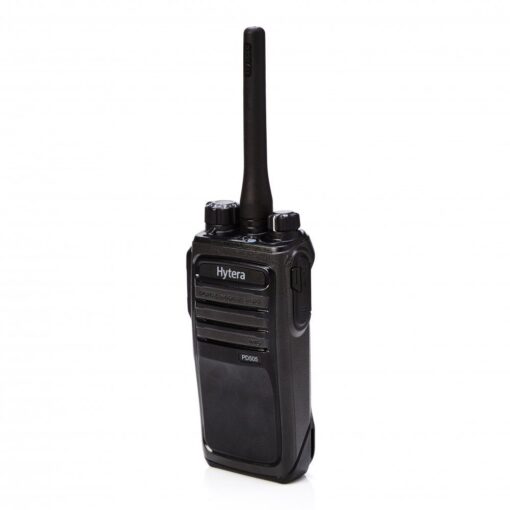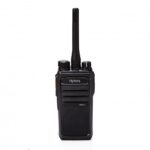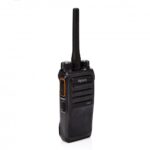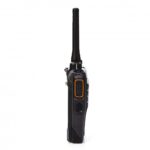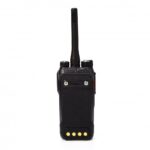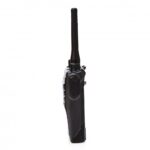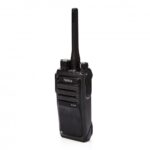 Description
Features
Application
Description
The PD5 Series is lightweight, compact, and packed with functionality. Cost effective, the PD5 series supports both digital and analogue communications, meaning they are the perfect companion for new digital mobile radio users. The PD505 adopts a traditional, rugged non-screen design.
Compact, lightweight and easy to operate – The PD505 is particularly ergonomic and easy to operate. With a weight of only 260g, it offers a high level of mobility and is ideal for use on long shifts.
Cost-efficient with superlative voice quality – With the combined application of the narrow-band codec and digital technologies for error correction, the PD505 ensures superlative voice quality, even in loud environments or in peripheral areas of radio coverage.
Long battery life – The lithium-ion battery (1500 mAh) include a s standard achieves an operating time of at least 16 hours (duty cycle 5-5-90). With the optional 2000-mAh battery upgrade, this could be inceased to up to 20 hours.
Supports analogue and digital technology – ThePD505 supports conventional DMR mode, but can also be operated in analogue mode. It is also compatible in Hytera XPT radio systems (via chargeable licence), making the PD505 the ideal handset for new and mid-migration digital systems.
Pseudo trunked radio – With patented Hytera pseudo trunking, the terminals dynamically utilise the timeslots of a frequency. As a result, the radios can use both timeslots in DMO and RMO mode during conventional DMR operation.
In the box:
Radio
Standard Antenna
Li-ion Battery (1500mAh)
Single Charger & power supply
Leather Strap
Belt Clip
PD5 Brochure
MIL-STD-810 C/D/E/F/G standards
IP54 Compliance
Pseudo Trunk (DMO & RMO)
True 2-Slot in DMO
Basic encryption in digital mode and scrambler feature in analogue mode
Supports multiple analogue signalling modes (HDC1200, 2-Tone and 5-Tone)
DMRA Data Service
One Touch Call/Text
Additional information
| | |
| --- | --- |
| Brand | Hytera |
| Industry | Education, Hospitality, Local Government, Security |
| Device Type | Portable |
| Technology | Digital (DMR) |
| IP Rating | IP54: This rating means that dust will not interfere with the operation of the radio and water splashing from any direction have no harmful effect. |
| Frequency | UHF, VHF |
"For further product or rental enquiries use below enquiry form or email info@airphoneuk.com"