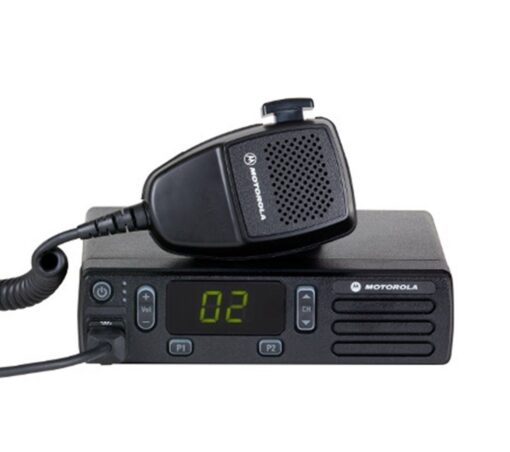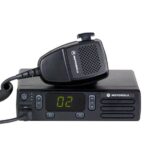 Description
Features
Application
Description
Stay connected with your workers whether they're delivering cargo, dispatching trucks or driving a bus or tram. The MOTOTRBO DM1400 mobile radio is a reliable, cost-effective solution to keep your team in contact so they can communicate, coordinate and collaborate for maximum efficiency and safety. The DM1400 is designed for the everyday driver so you can connect without distraction.
This analogue/digital mobile radio offers all the benefits of the latest technology – from superior audio quality to greater coverage. It's also compatible with advanced MOTOTRBO business-essential features, such as transmit-interrupt (decode only) to prioritise critical communication.
The analogue-only model of the DM1400 allows you to upgrade to digital with a simple software package when the time is right for you. The DM1400 is easy to use and delivers clear communication for maximum efficiency of your operation.
In the box:
Compact Microphone
Low Profile Trunnion
Power Cable
In-box Documentation
NOTE: The 24 month warranty only applies to the radio and does not apply to any accessories shipped within the model package.
DM1400 Spec Sheet
VHF (136-174MHz); UHF1 (403-470MHz)
16 channels
2-digit numerical display
Multi-coloured LED indicators provide clear feedback on radio operating status
4 watt built-in loudspeaker for clear audio
Rugged front & rear accessory connectors
2 programmable buttons to improve ease-of-use and increase operator efficiency
Digital Emergency via programmable button to help ensure rapid response to critical incidents
Sophisticated Emergency Calls help ensure employee safety
Quick, easy-to-use Group and Individual call capability
PTT ID helps improve communications efficiency and system discipline
Elegant channel scanning schemes help ensure calls are received first time every time
Basic Privacy
VOX Capability
Lone Worker
Programmable Text Messaging Capability
Voice announcement of channel change and feature activation
Digital Upgrade via Software Purchase (Analogue Only model)
IP54 environmental sealing helps ensure continued operation in tough working conditions
Additional information
| | |
| --- | --- |
| Brand | Motorola |
| Device Type | Mobile |
| Technology | Analogue |
| IP Rating | IP54: This rating means that dust will not interfere with the operation of the radio and water splashing from any direction have no harmful effect. |
| Frequency | UHF, VHF |
| Industry | Agriculture |
"For further product or rental enquiries use below enquiry form or email info@airphoneuk.com"