3M Peltor MT73H7A4410WS6-EU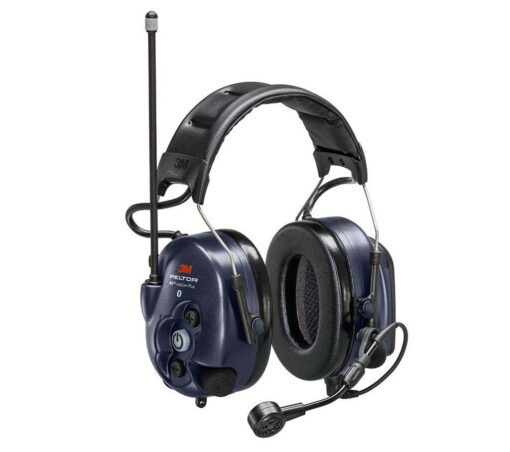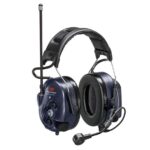 Description
Features
Application
Description
Peltor Bluetooth WS Litecom Plus 446 Headband Version
3M PELTOR LiteCom Plus headset is based on a robust basic design with a number of added features. This is a headset that is designed for demanding use on a daily basis. The headset operates wirelessly with an integrated communication 446 LICENCE FREE RADIO allowing two-way conversation up to 8 channels, each with 121 sub channels. It also has integrated bluetooth to allow connection to other devices such as a mobile phone. With a range of up to 3000 metres, it lets you talk hands-free and work safely regardless of harmful noise levels. Active level-dependent filtering of ambient sound ensures you are not isolated from your immediate surroundings, but can still hear alarms, unexpected sounds and calls for help.
The noise cancelling dynamic microphone provides voice-operated transmission (VOX) for hands free use, and an external jack allows you to connect a mobile device or another two-way radio. Sound levels constantly change in demanding situations. When the noise quiets down, you can turn up the environmental listening function to improve situational awareness or speak with co-workers who are close by, and if the hazardous noise returns the level dependent technology will kick in to help protect your hearing again. Litecom Plus Headsets have a clear battery status indicator and an auto power off function to save energy.
In the Box:
3M™ PELTOR™ WS™ LiteCom Plus Headset.
Battery (ACK081)
Power supply (FR08)
Cable AL2AI (for ACK081)
Hygiene kit (HY83)
Mic Tape HYM1000-100
User instruction
Operates with AA battery cells or you can purchase a rechargeable lithium ion battery to provide up to 20hrs operation.  Lithium-ion battery will also require a charger.
LiteCom Plus Brochure
Headband model
High performance headset with built-in 446 licence free communication radio for "hands free" communications
Bluetooth multipoint functionality to connect to other devices
Level dependent function lets the user hear surrounding noise and converse with colleagues
It's easy to connect a mobile phone or external communication radio, regardless of the frequency
Will communicate with other LiteCom headsets or 446 radios on the same frequency
121 security tones
Vox Capable
Additional information
| | |
| --- | --- |
| Brand | 3M Peltor |
| Device Type | Peltor Headset |
| Technology | Licence Free (PMR-446) |
"For further product or rental enquiries use below enquiry form or email info@airphoneuk.com"