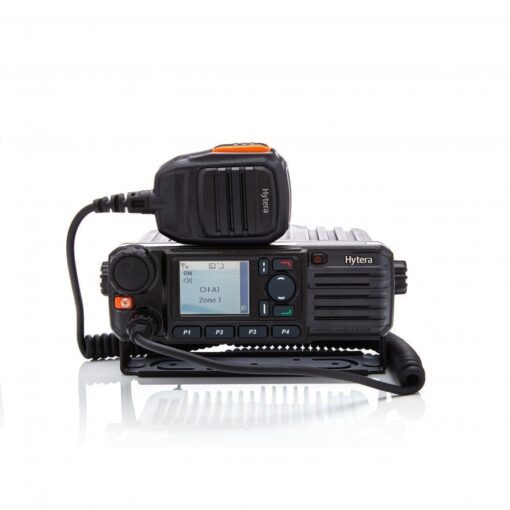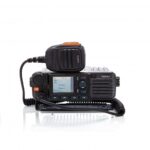 Description
Features
Application
Description
As a product built to the DMR standard, the MD785i series is endowed with ergonomic design, all-round digital functionality and remarkable quality. This update to the classic "MD785" boasts impressive new features such as single frequency repeater mode and full-duplex private calls, making the MD785i series the ideal solution for in-vehicle or desktop communication requirements. Make the most of this latest model which runs on Hytera's latest "R9.0" firmware.
Single Frequency Repeater Mode (SFR – optional) – When SFR is enabled, the MD785i uses one time slot to receive voice and data then transmits it on an alternative time slot. This extends the communication range in DMO mode.
Full Duplex Call (optional) – Hytera MD785i can provide full-duplex calls with MD985 and MD785i units or telephones and mobile phones in DMR and RMO modes.
Back-to-Back Solution – The back-to-back solution achieves cross-band communication between analogue and digital modes. With a back-to-back data cable, two MD785i units can be connected to achieve inter-communication between different systems.
Secure Communication – The MD785i supports both basic and advanced encryption technology. This provides a high level of security protection for your voice and data communications.
User Friendly – The large colour display offers a clear screen even under strong sunlight. The large keyboard and seven ergonomic programmable keys facilitate efficient and productive communications in various conditions.
Reliable and Durable – MD785i complies with both MIL-STD-810G and IP54 standards, ensuring outstanding performance even in harsh environments.
In the box:
Radio
Remote speaker microphone
Microphone hanger and screws
Fuse
Mounting Bracket
Power cord
User Manual
MD785i Brochure
Single Frequency Repeater (optional, via additional licence) in UHF operation
Full-Duplex Private Calls (optional) in UHF operation
UHF & VHF
High (1-25 watts) and low (1-45 watts) power modes
DMR Tier II & analogue conventional mode
Optional GPS (MD785G)
Additional information
| | |
| --- | --- |
| Brand | Hytera |
| Device Type | Mobile |
| Technology | Digital (DMR) |
| IP Rating | IP54: This rating means that dust will not interfere with the operation of the radio and water splashing from any direction have no harmful effect. |
| Select | MD785iL (1-25W), MD785iGL (1-25W, with GPS), MD785iH (1-45W), MD785iGH (1-45W- with GPS) |
| Frequency | UHF, VHF |
"For further product or rental enquiries use below enquiry form or email info@airphoneuk.com"