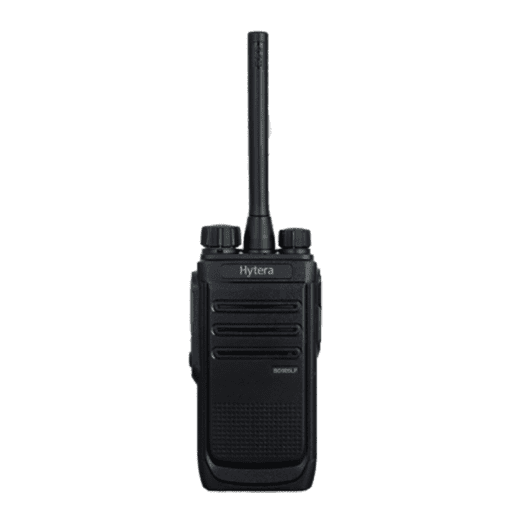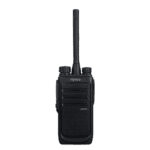 Description
Features
Application
Description
The BD505LF is a digital licence-free hand portable which is perfect for business communications. A natural upgrade from traditional analogue licence-free radios, Hytera's "Business Digital" series offers users crystal-clear voice communications from an ergonomic, lightweight and rugged handset.
Digital Performance – Although limited to licence-free power output, the BD505LF still delivers excellent reception and talk range. Operational in either Analogue or Digital mode, using TDMA technology the radio can work for up to 16 hours in Digital.
Excellent Performance – With its innovative design, the BD505LF has better performance than analogue radios. Due to excellent reception sensitivity, the communications range is further extended. The BD505LF DMR digital radio offers good performance and provides stable communications.
Analogue and digital mode – The BD505LF supports both analogue and digital mode. Users can switch between the two operating modes quickly and easily.
Clear voice – Use of digital coding and correction technology makes it possible to transmit human voices without any interference noise over large distances.
In the box:
Radio
Li-ion Battery (1500mAh)
Single Unit Charger (CH10L23)
Switching Power Adapter (PS1044)
Nylon Strap (RO03)
Belt Clip (BC08)
User Manual
BD505LF Brochure
Dimensions: 108 x 54 x 29mm, 220g (with 1500mAh battery & antenna)
Dual mode (analogue & digital)
48 channels, 3 zones
64 contacts in digital mode
12.5/25kHz selectable channel spacing
16 hour battery life (digital mode) on a 5-5-90 duty cycle
Digital voice call
Scan (analogue channel only or digital channel only)
One touch call
MIL-STD-810 C/D/E/F/G standards
IP54 Compliance
TDMA Direct Mode
Analogue & Digital Mixed Channel Receiving
Emergency Alarm (via programming)
VOX
Additional information
| | |
| --- | --- |
| Brand | Hytera |
| Device Type | Portable |
| Technology | Licence Free (PMR-446) |
| IP Rating | IP54: This rating means that dust will not interfere with the operation of the radio and water splashing from any direction have no harmful effect. |
| Industry | Education |
"For further product or rental enquiries use below enquiry form or email info@airphoneuk.com"